This post was originally posted about a year ago, but I am reposting today because I have a Home Decor and Organization class coming up on April 30
and this post gets me excited about t

hat class. Also

because Juana (who is a lo

cal Raleigh blogger)

has started a new linky party

: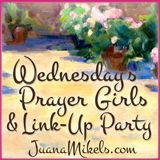 and I thought this would be a good post to introduce myself

there because

it is so me and so why I blog and teach classes under

the name:

The Intentional Home.

So here is my post on the real reasons I do housework:
I can finally admit that the physical environment of my home can either lift my spirits or take a toll on my emotional well being. There was a time when I once could not admit that and I had every excuse imaginable for not spending time organizing, cleaning, and managing my home. I wrote a blog post about those excuses here; perhaps you have said the same things to yourself?
I do not even have the words for a caption, but this is my kitchen
I now realize that the
physical environment of my home does affect my mood. And the mood of my husband and my kids and all who enter it. And while my house and the things in it are not eternal, the people in my home. .and their moods and my relationships with them. . are eternal. And that is why it is important to spend time, effort, and sometimes money to organize and beautify our homes.
Spending time on our homes does not mean we are superficial, frivolous, or focused on unimportant things. Quite the opposite. Organizing, cleaning, and decorating our homes can provide us with so much more than just order and no more ugly eyesores.
Below are the 3 Real Reasons to Do Housework.
1. Housework Decreases My Stress & Anger

Can you truly relax in your home? Is your home a place that drains your energy and makes you tense, anxious, or even depressed? Or is your home a place that relaxes you and makes you feel at peace, encouraged, and happy?

When my home is organized and clean, I am more calm, relaxed, and more fun to be around. I am not yelling at my kids because we are late again because Jonathan could not find his shoes. (oh how many times did that happen before I created a set place where shoes go!)
2. Housework Gives Me More Time
When my house is organized, I do not waste valuable time hunting and searching for things (like my keys and credit card!) I can generally find everything I am looking for.
When I maintain a cleaning routine, things are just easier to clean and take less time. Great example would be: it is easier to clean the dishes immediately after dinner than to throw them in the sink and do them in the morning. It just takes more time to wash dried up, crusted on food off dishes. Time that could be spent on something you want to do (instead of have to do!)

A organized and clean home gives me more time for the people and activities that matter the most to me.
3. Housewok Gives Me More Peace & Joy
When my house is organized and clean, I am able to focus on the present. I am able to focus on my husband and kids. Instead of all the things that have to be done. I no longer feel the heaviness and guilt, a messy home brings to my heart. I am able to relax. I am able to enjoy what I am doing. When my house is organized and clean, I think more clearly. I feel better. I have more energy. I am more creative.
I have mentioned before that this is the real reason I teach on the practical aspects of running a home. I so believe that when we address the practical in our homes and lives, we are able to hear the big dreams in our heart. And when the practical is under control in our homes and lives, then we are able to move out in those big dreams. So an organized and clean home enables me to focus on the bigger, more meanigful things I was created for.
Those 3 Real Reason to Do Housework are Big Eternal Stuff. And that is why I am teaching a class on Home Organization and Decor on Tuesday night, April 30. In this class I cover the decluttering, organizing, cleaning, and decorating of our homes. In this class, you begin to create a vision for your home.
This is my last Home Organization and Decor class before summer hits and it is one of my favorites!! My next one will not be until the fall. All details and registration for this class can be found here.
We were made to run intentional homes!