Tis the season for craft shows! I like everything about crafts shows:
shopping independent artists, designers, and crafters
meeting and

being inspired by creative business women
finding something special, unique, and handmade
I love it all. So much so, that I often set up my own little shop every season at one (or more) of the local holiday shows.
This Saturday, I will be at Mistletoe Market, a huge show at Wakefield High School. Wakefield High is located at 2200 Wakefield Pines Drive, Raleigh, NC 27614. There will be 196 vendors there and I will be in the Winter Wonderland Gym, the huge gym, booth #37 & 38.

Sure hope you can carve out time this Saturday to grab your best girlfriend and come soak in a fun day of handmade goodness.
This was one of my booth's last year. I will have those large stars for sale this year too. And I made a smaller version of the stars for this year's shows.
And for those of you new to shopping craft shows, I have 2 bits of advice:
1. Bring cash and checks as a lot of craft shows do not take debit or credit cards. It is becoming more popular for individual artists to now have "the square" that allows them to take payment by debit or credit card, but there are still a lot who only take cash or check. Plus the artists have to pay "the square" about 3% of the purchase price every time they use it. . which is a lot for a small local independent business. . .so you can doubly bless the artist by paying with cash.
Here is another booth of mine:
Advice Bit #2. Bring a tote bag so you have all your purchases in one place when you get home. Plus a tote bag will make sure your hands are free to touch all the handmade goodness. You can also save a few plastic bags by bringing your own tote bag.
And now, a sampling of what will be at my booth this Saturday. This is just a sampling. There will be tons more!
My large nativities:
And small nativities:
I almost always share a booth with my artist friend, Alli. These Christmas Tree Planks are her newest creation:
Alli specializes in rustic wooden signs which she sells on her etsy site, The Art & Soul Shop.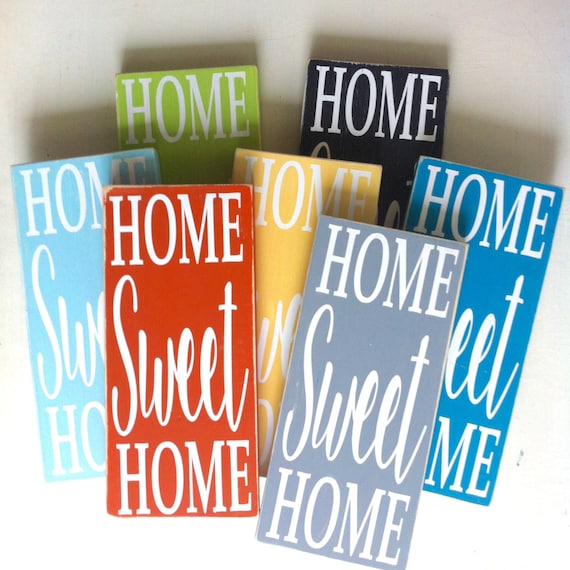 I will have my World Changer Blocks:
And new this year, my Truth Blocks. Know someone who needs to hear these words whispered to their heart? There is also one that reads: You're Not Alone.
Ok. . I am off to put the last touches on my creations and then load up the van. Hope to see you Saturday!